AVAILABLE SCHOLARSHIPS 2019-2020
The Soroptimist Lollar Scholarship
This scholarship is in the amount of $1,500.00, will be awarded to a deserving young person planning to attend college or vocational school in the fall of 2020. It is available to high school seniors and will be granted on the basis of financial need and educational goals. Applications and letters of recommendation must be post marked on or before April 30, 2020 to be considered.
Eligibility Requirements:
1- Demonstrate financial need
2- Show an interest in obtaining additional higher education
3- Show that he or she is eligible for admission to accredited college or vocational school
4- Include a high school transcript of grades earned to date
5- Demonstrate maturity, adaptability, and clear sense of purpose
If any senior students interested in the Lollar Scholarship can get a application in the counselors office
03/11/2020
---
College Coverd Students and Parents Could WIN!
$5,000 To Help Pay For College
One winner chosen every month. Enter early at CollegeCovered.com/Assist for more chances to win.
Sweepstakes run from
February 1, 2020 through January 31, 2021.
No purchase or student loan necessary to enter.
03/06/2020
---
HyVee Foundation Scholarship Program-2020
HyVee is proud to award 90- $1,000 scholarships to eligible high school seniors and college students who are seeking a four-year degree at any baccalaureate dregree-granting college in the United States.
Students can visit hy-vee.com to access eligibility requirements and detailed program information. The application requires a transcript, personal statement, resume, personal reference and ACT or SAT score. NO drop off applications are permitted. All applications must be postmarked on or before February 28, 2020.
01/30/2020
---
New Scholarship The PB&J Scholarship Fund
This scholarship is focused on helping students whose test scores or GPAs might not be the best, but have the drive to succeed. Students can apply using this link http://bit.ly/pbjscholars2020.
This is the first time we are opening our scholarship to our school LR-HS.
Why I Started the PB&J Scholarship Fund
When I attended Farrington High School in Hawaii, I was determined to go to college but my test scores and GPA were low, so i got rejected a lot. To give back to future students, I lived off PB&J sandwiches during my first year in college to fund a scholarship for a student like me.
Who is the scholarship for?
We are looking for students who have experienced challenges in their life and who have the drive to succeed. Open to all college-bound seniors who willbe attending an accredited 2-year or 4-year college in the fall 2020.
Priority Deadline: May 31, 2020
Scholarship amount: $500- $ 1,000
If you have any questions please contact: Traven Watase for questions at travwatase@gmail.com
01/30/2020
---
Student Scholarship-2020
If any students would like to look up scholarship programs available to Missouri students please go to htt://studentscholarships.org/newsletter.php.
They will have a list of different scholarships also I will have them in the counselor's office.
01/16/2020
---
National Wild Turkey Federation Scholarship 2019-2020
If any students would like to apply for the National Wild Turkey Federation please go to NWTF.org and print of the application. Application needs to be turned into the counselor's office NO later than January 23, 2020.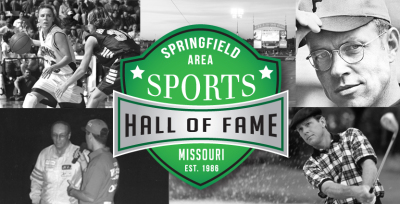 SPRINGFIELD AREA SPORTS HALL OF FAME Bonus Frost SASHOF Founders Scholarship
The Bonus Frost SASHOF Founders Scholarship is an Award presented by the SASHOF Board of Directors in honor of our founding father, Bonus Frost. This award represents his passion toward helping youth in our community while recognizing the accomplishments of the elite in sports. The award recipients are selected on criteria set forth by the SASHOF Board of Directors. The application is due by February 1. There are two scholarships available: $1,000 for a male applicant $1,000 for a female applicant.
If any students interested in applying for this scholarship please come to the counselor's office and pick up an application.
01/17/2020
---
The Junior League of Springfield MO Scholarship 2020
The Mary Riley Wolfe Memorial Scholarship has been awarded annually since 1995. It was established as a tribute to Mary Wolfe, a JLS past president, who lost her battle to cancer. Mary was a Teacher and dedicated volunteer, who not only brought her southern charm and grace to the JLS, but also our community.
This scholarship is awarded to young women who meet the criteria.
> Minimum unweighted GPA of 3.5 on a 4.0 scale
> Exhibited exceptional leadership and involvement within their communities
JLS anticipates awarding two scholarships in the amount of $1500.00 each. The deadline for submission is Monday, March 23, 2020.
If any (girl) students are interested in this scholarship please come to the counselor's office and pick up instructions for submission.
01/16/2020
---
Marine Corps Scholarship Foundation
The College Board partners with scholarship providers connected to the SAT®, PSAT/NMSQT®, and PSAT™ 10. Through these partners, students can access over $300 million in scholarship awards. Learn more about scholarships.

The Marine Corps Scholarship Foundation provides scholarships to the children of Marines and Navy Corpsmen attending post–high school, undergraduate, and career technical education programs.

The foundation is the nation's oldest and largest provider of need-based scholarships to military families, and their mission is to provide scholarship support to every eligible child of a Marine or Navy Corpsmen. In the 2019-20 academic year alone, they awarded over $8.2 million to more than 2,360 students, and will provide a similar level of support in the 2020-21 academic year.

Their scholarships are for students currently pursuing, or planning to pursue, an undergraduate degree or career-focused program. Scholarship awards are need-based, and every eligible applicant receives a scholarship.

The scholarship application for the 2020-21 academic year opened on January 1, 2020, and will close on March 3, 2020. For more information on eligibility or to apply, visit mcsf.org/apply.

Thank you for helping connect students with this opportunity. Email Scholarship@mcsf.org with questions, or call 866-496-5462.
01/16/2020
---
At Missouri Courage Scholarship we want to give graduating seniors in Missouri the best possible chance to apply for our scholarship. YOU are the key to their access. As you know, we released our scholarship application early for you, high school counselors and principals. We have now launched it publicly on social media.
Please pass the link to any interested student. The application is open until March 1, 2020. In the past 4 years we've given out over $75,000 in scholarships to more than 65 students across Missouri. We hope our fifth anniversary will be our biggest year yet.
Below my signature are also two graphics you can feel free to print and post for students.
Here is the application link again! We look forward to seeing the courageous students from YOUR high school apply. You may also find more information on our website.
Yours in Courage, Genevieve Steidtmann
President, Missouri Courage Scholarship
01/15/2020
---
AOPA Scholarship Program
Applications Now Open!
AOPA Flight Training Scholarships Available
Teachers dedicated to advancing aviation education through STEM in their classrooms are invited to apply for an AOPA flight training scholarship made possible through donations to the AOPA Foundation. Up to 20 scholarships at $10,000 each will be available to educators who are teaching the AOPA High School Aviation STEM Curriculum and are interested in pursuing a primary pilot certificate such as a private, sport or recreational pilot certificate.

Additionally, 80 scholarships at $10,000 each are available to high school students, ages 15 to 18.

These scholarships are a major benefit of AOPA membership, helping members reach their aviation goals. Not a member? AOPA offers free AV8RS memberships to high school students, free six-month memberships to prospective and current student pilots, as well as other membership options.

Please review our scholarship opportunities and also share with your students and colleagues.

To receive priority consideration, scholarship applications must be received by Sunday, March 1, 2020 at 11:59 p.m. (EDT). The final deadline for scholarship applications is Sunday, March 15, 2020 at 11:59 p.m. (EDT).
Forward this email and share these opportunities
with a student or colleague today!

The AOPA Flight Training Scholarship Program is
made possible thanks to donations to the AOPA Foundation.
Donate today to help build a stronger, safer aviation community.
01/15/2020
---
Earl Collins Foundation Scholarship 2019-2020
The Missouri-Arkansas Kiwanis is giving a $1,000.00 Earl Collins Foundation Scholarship.
If any students are interested in picking up an application, please feel free to stop by the counseling departemt and pick up the application along with scholarship application instructions. Paul F. Sherman is the Earl Collins representative for this area, Division 13. If you have any questions about the application process please give him a call at (417) 887-9138. These applications are required to be submitted to the local sponsoring Kiwanis Club, or Paul.
The Deadline is January 31, 2020
---
Hawthorn Bank Scholarships 2019-2020
Hawthron Bank is proud to announce we are offering four $1,000.00 schoarships to a deserving hig school seniors for the 2019-2020 school year. Applications are due to the bank no later than March 31, 2020.
The current application form is available on our web-site www.Hawthornbank.com under About Us/Community Program/2020 Scholarship Application.
These scholarships are offered bank wide to our 22 banking locations. Bank customer affiliation is not required for eligibility of this scholarship.
If you have nad questions please feel free to contact me via e-mail at cglasscock@hawthornbank.com or by phone 660-890-3003 ask for Cynthia Glassock. 1/13/2020
---
2020 Evergy/Haines-Weber Scholarship Program
Fire Free Speech Essay Contest
First Prize:
$10,000 Scholarship with 9 winners total
For more details, visit thefire.org/contest
Entries due by December 31st, 2019
Foundation for Individual Rights in Education
---
Since the start of the College Board Opportunity Scholarships program in December 2018, beginning with the class of 2020, 4,000 students each year will be able to earn scholarships. And we're now pleased to welcome the class of 2021. The program is open for your juniors to begin, while your seniors continue their journey through March. In the weeks before or after winter break, use these new outreach resources to help spread the word and get your juniors started and these implementation tools to ensure your seniors stay on track. We'll continue to provide you timely updates, tips, and resources for your juniors and seniors.

If you or your counseling team haven't already pledged, we encourage you to join the movement to commit to helping students with college planning. Take the pledge to receive a free resource kit to assist you in supporting your students as they take these key actions.
Priority Action Steps for the Class of 2021
Review the Educator Guide (.pdf/1.34 MB) to familiarize yourself with the student experience and advise your juniors to:

Pro Tip: Some schools have signed up nearly every junior by allocating as little as 15 minutes during a class for students to sign up or setting aside a few minutes during scheduled holiday events.
Priority Action Steps for the Class of 2020
Last Call! The Improve Your Score scholarship closes at the end of January. Seniors should ensure they have taken or are registered for an upcoming SAT to complete this scholarship and then focus on completing the final steps of the scholarship program.
Complete the FAFSA: $1,000
Closes February 2020
Have students complete the FAFSA® form to apply for financial aid. Students must provide a screenshot of their FAFSA confirmation email if selected for the scholarship (undocumented and international students are exempt).

Pro Tip: Check out this helpful on-demand webinar, "National College Access Network (NCAN): Supporting Communities and Students in FAFSA Completion," to help your students navigate financial aid verification requirements.

Apply to Colleges: $1,000
Closes February 2020
Advise students to apply to at least two colleges they want to attend and ensure they submit the names of the colleges to earn an entry for the scholarship.

Pro Tip: Students may earn one additional entry for every additional application to college, up to a maximum of six total applications.
Thank you for your continued support and partnership as we clear a path for all students to own their future.

Sincerely,

College Board
---
The Ozark Scandinavian Society of Springfield Missouri Scholarship
Just a reminder to local high schools as well as members of OSSSM and Friends of OSSSM. The deadline for submitting an essay is March 31 of 2020. If you know of a senior who would like to participate please pass on the below information.
2019/2020 Scholarship Award Program
The Ozark Scandinavian Society of Springfield Missouri was established in 1986 with the goal of preserving the Scandinavian Heritage in Southwest Missouri. In order to preserve the history of the Scandinavian Heritage in Southwest Missouri, OSSSM is providing a $250.00 scholarship for a 2020 graduating senior who presents an essay either about the student's Scandinavian Heritage or a research type essay about the Scandinavian influence in Southwest Missouri.
The topic for the essay is "Scandinavian influence in my life or in Southwest Missouri".
The essay should be an essay of 500 hundred words or less and is to be submitted to OSSSM at:
ozarkscandinaviansociety@gmail.com
or at:
Ozark Scandinavian Society of Springfield Missouri
c/o Ron Dirickson
3837 W. Shawnee Dr.
Springfield, MO 65810
by March 31, 2020.
A panel will review all submissions and choose a senior to be the recipient of the scholarship which will be made available to the school of choice of the student to be used to defer fees or supplies for the institution chosen.
Presentation of the scholarship will take place at an OSSSM meeting in 2020.
---
2020 Paul Mitchell Schools Scholarship:
If cosmetology is what you are wantitng to do for a great career? Paul Mitchell School in Springfield has some great scholarships available. If you would like to learn more about cosmetology with the Paul Mitchell School please come to the counselor's office and pick up a packet with information about the school and scholarships.
---
The American Legion 2020 Scholarship Programs
Basic Criteria for Scholarship Awards
The student must be a resident of Missouri. Applicants must be under the Age of 21, unmarried and a descendant of veteran with at least ninety days active service in the U.S. Army, Navy, Air Force, Marines or Coast Guard, who received an Honorable Discharge for such service. A photocopy ot the veteran's DD214, discharge of separation notice must accompany the scholarship application. Here is a list of the scholarships and or you can go to the website www.missourilegion.org.
If any students interested in any one of these scholarship's you may come to the Counselor's office and pick up a paper copy of the scholarship applications, or go to their website. Completed applications should be mailed no later than April 20, 2020 to: The American Legion Department of Missouri, Inc. Attn: Education and Scholarship Committee P. O. Box 179 Jefferson City, MO 65102-0179
Charles L. Bacon Memorial Scholarship
Two awards of $750.00 are given annually in memory of the first Missourian to serve as National Commander of The American Legion. Eligible are individuals who are currently members of the The American Legion, the American Legion Auxiliary, or the Sons of The American Legion, or a descendant of a member of any thereof. Applicants must be unmarried, a resident of Missouri, under the age of 21, and must use the scholarship as a full-time student in an accredited college or university.
Lillie Lois Ford Scholarship Fund
Two awards of $1,000 each are given each year. One to a boy who has attended a full session of The American Legion Boys State of Missouri or a full session of the Department's Cadet Patrol Academy. The second award is given to a girl who has attended a full session ot The American Legion Auxiliary's Girls State program or full session of the Department's Cadet Patrol Academy.
M.D. "Jack" Murphy Memorial Nurses Training Fund
Currently one $1,000award is given for two successive semesters, and may, by application, be extended for two additional successive semesters. This award is available to a Missouri boy or girl training to be a Registered Nurse, and may be used in their freshman or subsequent college years. the student must have graduated in the top forty percent of their high school class or have a "C" or equivalent standing from their last college or university semester. Scholarships are awarded for one year, payable $375 per semester.
Joseph J. Frank Scholarship
Five awards of $750.00 are given annually to individuals who are descendants of a veteran. Applicant must have attended a full session of The American Legion Boys State or The American Legion Auxiliary Girls State program. Applicants must be unmarried, under the age 21, a current resident of the state of Missouri and must use the scholarship as a full time student in accredited college or university.
Shane Dean Vovles Memorial Scholarhip
One $750.00 award will be awarded, annually. (1) Each school in the State of Missouri may nominate one student to be considered for the award. (2) The nominee will be selected on athletic, scholastic and leadership abilities. The nominee should be deeply involved in community and school activities. (3) Must use the award as a full-time student at an accredited college or university. Please bring in your application to councelor's office no later than 03-27-2020.
Erman W. Taylor Memorial Scholarship
Two $750.00 awards are given annually to a student planning on obtaining a degree in education, in honor of this Past National Executive Committeeman from Missouri. To be eligible, individuals must: (1) be a descendant of a veteran who served 90 or more days of active duty in the armed forces and having an honorable discharge; (2) be a Missouri resident; (3) use the award a a full-time student at an accredited college or university; (4) provide a copy of the discharge certificate for the veteran on whose the application is made' and (5) submitt an essay of 500 words or less on the subject: In your opinion, what was the most significant world event of this past year?
---
State Technical College of Missouri
1. Application Deadlines and Scholarships
· You can find a complete listing of State Tech's high quality programs at https://www.statetechmo.edu/programs/
· Please feel free to email us for more details about the additional admission requirements.
· Visit our Scholarships web page, www.statetechmo.edu/admissions/scholarships/index.php, for a listing of scholarships offered by State Tech.
| | | |
| --- | --- | --- |
| State Tech Program | Date | Type of Deadline |
| Electrical Distribution Systems | December 5, 2019 | Final Deadline |
| Dental Assisting Technology | December 5, 2019 | Priority Consideration |
| Heavy Equipment Operations | December 5, 2019 | Priority Consideration |
| Medical Radiologic Technology | December 5, 2019 | Priority Consideration |
| Nursing | December 5, 2019 | Priority Consideration |
| Physical Therapist Assistant | December 5, 2019 | Priority Consideration |
| Practical Nursing Technology | December 5, 2019 | Priority Consideration |
Attend the

State Tech Counselor Forum

on Friday, February 28, 2020.

Hear about what's happening at State Tech including AJA@TMSTC, A+ program, and career services. Enjoy a free lunch and tour campus to see first-hand the programs and facilities that State Tech has to offer your students. We will also be giving away State Tech tuition waivers to be given to a student of the winners' choice. Who should attend? Counselors, A+ Coordinators, Career Center Directors, and Instructors. Space is limited. Please sign up by February 21, by contacting Amanda Barch at

amanda.barch@statetechmo.edu

or 573-897-5153. I

nclude the following information: your name, title, school's name, email address, and telephone number.

Visit https://www.statetechmo.edu/events/second-event-to-display/

to access an event flyer and additional details.
3. State Tech Open House-SAVE THE DATE!!!
You are invited to participate in State Technical College of Missouri's State Tech Open House in March. State Tech Open House provides students and family members the opportunity to visit our main campus in Linn, MO on Saturday, March 28. Interact with current students, alumni, and faculty, and see our state-of-the-art equipment and facilities. Accuplacer testing and Bennett Mechanical written testing will be offered at the Open House event on the main campus in Linn.
· Advanced Manufacturing Technician program, located in St. Charles, MO, will not be offering tours this day. To schedule a tour please call 636.443.4988.
Amanda Barch
Enrollment Management Associate-Events
State Technical College of Missouri
One Technology Drive, Linn, MO 65051
Toll Free: 800-743-8324 ext. 5153
Direct: 573-897-5153
Fax: 573-897-5026
Email: amanda.barch@statetechmo.edu
Web: www.statetechmo.edu
---
Show-Me Chapter of the Soil and Water Conservation Society Scholarship
The Show-Me Chapter offers a $2000 scholarship for a high school senior, or undergraduate, planning to major in conservation or natural resources-related field. This is an essay contest. Information can be found at http://www.moswcs.org/scholarship/.
Essay Topic:
Please select a natural resource. Explain the value of this resource. Tell about the history behind its discovery, or early use. Compare ways that it was historically harvested and current improvements to that process. Give examples of ways that the natural resource, or those resources around it, were exploited or damaged during the harvest. Talk about organizations or legislation that have improved the related collection process, protection, or land reclamation. Spend much of your essay addressing ways that conservation practices are improving the harvest and use of these natural resources. We encourage you to examine natural resource of your own choosing, or one listed below.
Diamonds
American Bison
Natural gas
Organic matter
Deer
Oil
Water
Sand
Sturgeon for caviar
Coal
Palm oil
Top soil
Trees
Limestone
Seafloor metals
Softshell turtles
Ivory
Rubber
Scholarship applications must include a 3 to 5-page essay (please include sources).
Applications should be sent to
Kim Vinson
7005 SE Ketchem Rd
Cameron, MO 64429
816-632-0735
soilsgal78@gmail.com
Applications must be emailed or postmarked by December 2, 2019 (Monday after Thanksgiving). Email is preferred.
---
Drake Scholarship Opportunity!

As you continue working with seniors on their college search, I want to be sure you are aware of Drake University's prestigious National Alumni Scholarship. The deadline is approaching and you probably have some students who qualify!

The National Alumni Scholarship awards two full ride scholarships and three full tuition scholarships to Drake University each year. In addition, any student who meets all qualifications and participates in one of the two National Alumni Scholarship Days will receive a $3,000 Trustee scholarship, which is renewable for four years of undergraduate study. (In other words, it's a really nice $12,000 participation award!)
---
To qualify, students must meet these minimum requirements:
Have one of the following minimum test scores:

ACT composite score of 31 (without writing)
SAT math and critical reading combined score of 1390 (exams taken March 2016 or later)


Rank in the top 5 percent of their class AND/OR have a cumulative grade point average of 3.8 or above on a 4.0 scale (a weighted grade point average on a 4.0 scale is considered)

Submit the National Alumni Scholarship application no later than 11:59 p.m. December 1, 2019

Either be admitted to Drake University or submit a complete Drake University application for admission
(and all required application documents) by December 1, 2019. Applicants must apply through standard path admission.
---
Students that meet the above qualifications and submit their scholarship application by the December 1 deadline will be invited to attend one of two National Alumni Scholarship Days in February to compete for our top awards. Your students can find all the details about the scholarship qualifications, as well as the application, at www.drake/edu/nas.


____________________________________
Anne E. Kremer | Dean of Admission
Office of Admission | Drake University
2507 University Ave, Des Moines, IA 50311
T 515-271-3182
E dean.admission@drake.edu
Apply: www.drake.edu/apply
Visit: www.drake.edu/visit
Follow Drake University on Facebook & Twitter
---
Evangel University
While Evangel offers most academic scholarships automativcally upon admission, our premier awards require a separate application. Here are two scholarship opportunities for Senior students to consider.
► Founders Scholarship: The EU Founders Scholarship is our top academic scholarship worth up to $100,000 over four years. (Apply at evangel.edu/founders.)
► Fine Arts Scholarships: We are receiving Fine Arts Scholarship applications for music, preaching, art, writing, and much more through March 1, 2020. (Apply at evangel.edu/finearts.)
---
The Mitzi Hosmer Scholarship
Sponsored by the Democratic Party of Webster County
This scholarship is for graduating students who live in Webster County or attend a Webster County public high school. If any seniors who meet these qualification's and would like to pick up an application, please come to the counselor's office.
Applications postmarked after January 31, 2020, will not be considered.
If you have any questions, please contact:
Democratic Party of Webster County at mowebstercountydemocrats@gmail.com.
---
The creators of the "Student Award Search Aid" website are offering a scholarship for 2020.
Our website was developed solely for the purpose of helping students locate and apply for scholarships. We are trying to improve the students' chances for success. The site is free and we charge nothing for the information or the application.
The deadline for applications is May 22, 2020
Amount of Scholarship: $1,000
Jason Rumeacher
Director
---
Mediacom World Class Scholars Scholarship Program 2019-2020
Mediacom Communications is again offering 55 $1,000, non-renewable scholarships through its World Class Scholarship Program to seniors in high school in the 21 states where it provides cable, internet and telephone services.
All completed scholarship applications must include an essay on leadership, the applicant's school transcript and two filled-out recommendation forms. To download applicaton go to www.mediacomworldclass.com. Completed applications should be sent to: World Class Scholarship Program 3737 Westown Parkway, Suite A West Des Moines, IA 50266.
The Deadline for applications is February 15, 2020.
---
Ronald Reagan Memorial Scholarship-2020
This is a $1,000 non-renewable scholarship award:
Eligible candidate must be a 2020 graduating senior;
Reside within Webster County;
Submit a completed, legible application;
Application deadline date: Postmark on or before February 6, 2020 (Ronald Reagan's Birthday)
If any senior students interested in filling out an application for this scholarship, please come to the counslor's and pick one up.
---
2019 Blue and Gold Tournment Scholarship Oppuntunity
The donors of the Logan Middleton Sportsmanship Scholarship, administered by the Community Foundation of the Ozarks, are requesting your support in selecting qualified male applicants who will be participating in the 2019 Blue & Gold Tournament.
The scholarship eligibility criteria is:
1. Graduating high school senior
2. Must have played basketball for at least two years
3. GPA of 3.0; submit transcript
4. Must be applying to a two or four year accredited college/university
5. Participation in community service and school activities
6. Work experience
7. One page essay addressing "What sportsmanship mean to me"
The deadeline is December 6, 2019
If any student would like to pick up an application please come to the counselor's office or call Beth Hersh Director of Scholarships.
If you have any questions, please do not hesitate to contact me at 417-864-6199 or bhersh@cfozarks.org
Thank you for helping us honor Logan Middleton's legacy.
---
The Ronald Reagan Presidential Foundation and Institute awards more than $1 million in college scholarships to exceptional student leaders each year. High school seniors nationwide who demonstrate leadership, drive, integrity, and citizenship are invited to apply for the 2020 GE-Reagan Foundation Scholarship Program. This program annually provides college-bound students with $10,000 renewable scholarships – up to $40,000 total per recipient – and supports them as they lead and serve in college and beyond. Help put promising young leaders in the running to join our 10th class of Scholars. Share this news with candidates who exemplify these characteristics inside and outside the classroom and encourage them to apply.

Applications for the 2020 GE-Reagan Foundation Scholarship Program are accepted until Jan. 3, 2020. Additional information, eligibility requirements, and a link to the application are available online.

We look forward to honoring these deserving student leaders next spring.
---
Scholarship Opportunities
Here at Midwest Technical Institute, we do everything we can to help you attain the funding needed for your next step in education. Part of that assistance includes guiding you toward potential scholarships.
MTI's Admissions Representatives will help match you with the best scholarship opportunities. Contact your local MTI campus to schedule a tour and learn more from one of our Admissions Reps.
MTI has campuses in:
Internal Scholarship Option
Midwest Technical Institute and Delta Technical College 2020 High School Scholarship
(MTI and DTC 2020 HS Scholarship)
Midwest Technical Institute and our sister school, Delta Technical College, currently offer qualifying students the opportunity to earn the MTI and DTC 2020 HS Scholarship.
Established during the 2013-2014 academic year, the MTI and DTC High School Scholarship assists graduating high school seniors in securing the hands-on workforce training necessary to succeed in today's competitive job market.
Up to 23 scholarships are awarded per campus. They are available to qualifying 2020 graduating high school seniors.
For more information, contact your local campus to schedule a tour and learn more from one of our High School Admissions Representatives.
---
Springfield Elks Lodge No 409's (TEENAGER OF THE SEMESTER SCHOLARSHIP)
The Springfield Elks Lodge No 409's TEENAGER OF THE SEMESTER SCHOLARSHIP is designed to recongnize outstanding young men and women for their achievements in school academics, school activities, and community service. If you would prefer an electronic copy sent to for applying please email your request (jeans.4039@yahoo.com)

Applications for the second-semester need to be received by March 20, 2020. Written applications should be mailed to Elks Lodge No 409- 2223 E. Bennett St. Springfield, MO 65804.
If any students would like to pick up an application feel free to come down to the counselor's office and pick one up.
---
If any senior students interested in applying for the John T. Belcher $1000 scholarship you will need to list your academic performance and your extracurricular activities, you will be judge on these qualifications. Once, you have turned it into the counselors office the school board will pick one student to go on through to the essay part of the scholarship.
Deadline for application:
December 13, 2019 to the councelors office
---
Springfield Elks Foundation Most Valuable Student Scholarship
All students interested in an Elks Scholarship can go to www.enf.elks.org/mvs.
Everything this year is done online and the student will submit their applications online. Their application will then be assigned to the nearest location according to the zip code entered on the application. If you have any more questions please call Dr. Sharina Smith at (417) 838-0477 or email at doctorsharina@gmail.com.
---
Local Scholarships for the 2019-2020 will be coming in Febuary and March!
Logan-Rogersville High School
Local Scholarships
*Applications available in counseling department (Please turn in scholarship applications to the counselor's office
---
**BEWARE OF SCHOLARSHIP SCAMS**
The Federal Trade Commission offers the following signs that a scholarship is not legitimate.
"The scholarship is guaranteed or your money back."
"You can't get this information anywhere else."
"May I have your credit card or bank account number to hold this scholarship?"
"We'll do all the work."
"The scholarship will cost you some money."
"You've been selected by a national foundation to receive a scholarship," or "You're a finalist" in a contest you never entered.
For more information, visit: http://www.ed.gov/about/offices/list/oig/misused/sscams.html